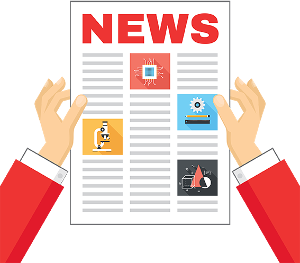 A collection of STEM news coverage and happenings in Pioneer Valley
Results from MSSEF of 2017 Middle School Fair winners!
WPI Looking to Hire Adjunct Faculty Program Supervisors for Teacher Preparation Program
WPI's Teacher Preparation Program is looking to hire program supervisors to act as adjunct faculty members, overseeing undergraduate student teachers in secondary math and science teaching practicum placements. The program is hiring for both fall and spring 2017-2018 semesters. This role is a good fit for anyone with experience teaching grades 6-12 math and/or science (technology/engineering teachers will be considered depending on resume) and who is no longer in the classroom (requires visits to schools during the day). The program supervisor acts as the WPI representative throughout a student teacher's practicum, observing, providing feedback, coaching the supervising practitioner (in classroom teacher) who is also working with the student teacher, and working with the Teacher Prep team. Please see the job posting for a full list of position responsibilities and requirements. Contact Katie Elmes, Program Director, with any questions (kaelmes@wpi.edu). 
https://careers.wpi.edu/postings/4711
Women in Engineering and Computing Day at UMass Amherst
SAVE THE DATE! We hope that you and your female students considering engineering or computing as a field of study will be able to join us for - 
Women in Engineering and Computing Day
UMass Amherst
Monday, October 23rd, 2017
8:30 am - 1:15 pm

This program is most appropriate for freshman/sophomores, to encourage them to pursue the math and science courses in high school to set them up to pursue degrees in engineering or computing OR for juniors/seniors not yet sure what STEM field they are interested in. The day consists of a UMass student panel, hands-on activities, and opportunities to interact with alumni (Keynote talk) and industry partners (demos and exhibits).
Registration will open in late August and I'll send another email at that time. Please feel free to email Dr. Paula Rees with any questions before then, or to be added to our direct email list! (
rees@umass.edu
)
STEM Professional Development Workshops at WPI
Are you looking to expand your STEM knowledge and teaching skills this summer?
The STEM Education Center offers a variety of professional development workshops for teachers on WPI's campus during the academic year as well as throughout the summer. We focus on enriching STEM education in the classroom at both the subject specific level and as fully integrated subject content & practices across STEM fields.
 For more information and registration see: https://www.wpi.edu/academics/stem-education-center/professional-development/center
Jr. Tech, Inc STEM Summer Camps
Jr.Tech, Inc. is pleased to announce coed, hands-on STEM camps for July and August 2017. Students visiting the Cape Region and local students can remain engaged and build skills in STEM this summer. The Jr.Tech 2017 Cape Cod Summer STEM Coed Camps Include:
Major STEM Opp (G5-16) - Mission 12 to the International Space Station
Student Safelight Experiments Program
 
Berkshire Eagle Coverage of the Region 1 Middle School Science Fair, April 29, 2017