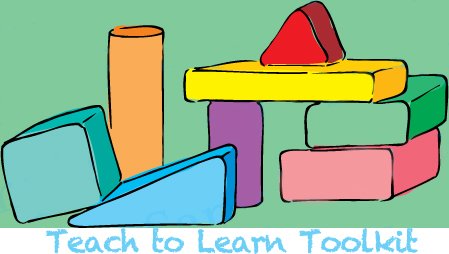 ---
Section I - Partnership and Project Staff
The partnership for this project includes the North Adams Public Schools, Massachusetts College of Liberal Arts, and Williams College. All three institutions are located within 10 miles of one another in the far northwest corner of Massachusetts.  The populations of Williamstown and North Adams were 7,754 and 13,708 respectively in 2010. We are about an hour away from the nearest metropolitan area (Albany, NY).
The North Adams Public Schools serves 1500 students in three K-7 schools and one 8-12 high school. Fifty percent of our students are from low income backgrounds. Twenty-five percent are students with disabilities.  Seventeen percent are  students of color, and only about 1% are English language learners.
The Massachusetts College of Liberal Arts is a part of the state university system with an enrollment of about 1850 undergraduate students. 74% receive need-based financial aid. 75% of students are from Massachusetts. 30% of new students are non-white. The college accepts 72% of  applicants.
Williams College is a highly selective private four-year college serving about 2000 students. 50% of the students at Williams receive some degree of financial aid.  16% are the first in their families to attend college.In the class of 2018, 34% are students of color.
Forming the Partnership
Both colleges had independent relationships with the North Adams Schools prior to the Teach to Learn (T2L) science program.  The T2L initiative developed out of conversations between the school district's Chief Curriculum Officer, college science education faculty from MCLA, and staff from Williams  College's Center for Learning in Action Office (the college's community outreach office). All  five individuals who began this project were known to at least one other person in the group through previous professional contacts.
While receiving funding from the National Science Foundation has been key in allowing the rapid expansion of the size of this endeavor, the individuals involved in the initial planning and leadership at the institutions they represent all had a deep and enduring commitment to find ways to work together to improve K-12 education, and science education in particular. In fact, even prior to receiving NSF funding, the three institutions made modest financial commitments (a few thousand dollars each) to enable the T2L project to begin on a smaller scale.
It is also important to note that the T2L project represents  a "next generation" version of a program that Williams College started at two North Adams elementary schools 15 years earlier. The program also had college students developing science units in the summer (with some guidance from individual elementary teachers) that were then taught in the schools by college students the following year. There were important lessons learned from the program created by Williams College that helped to inform and develop the T2L program.
During the original program run by Williams College, college staff worked directly with teachers but without the active oversight and engagement of school/district administrators, and without alignment of the science units with the North Adams Schools' science curriculum. While individual partnerships between particular faculty or departments at colleges and K-12 teachers may be easier to manage, evidence from our experience shows that their ability to address systemic needs, and improve science teaching and learning for public school faculty and students was limited.  We have since added professional development focused on the best practices in science instruction for both elementary faculty and college students teaching in the program along with regular collaborative planning time for the teams. These additions were not possible when the program was run solely between Williams College and individual elementary school teachers.
Keys to an Effective Partnership
Building and maintaining an effective partnership across institutions with different operating structures and institutional cultures takes patience and understanding.  Some of the key practices and lessons learned include the following:
Regular meetings with the entire program staff. In general we meet at least once a month for about two hours.  The meetings are usually devoted to planning the next upcoming event in the annual program calendar. We believe that having the entire team present most of the time enables us to learn about each other's unique institutional perspectives and challenges. This helps build a foundation of mutual respect, trust, and commitment to project goals that supports the continued improvement of the project. As our external program evaluator wrote in her year  one report, "The provision of a culture in which each individual perceived themselves as a valued and contributing partner was...key to a successful implementation."

Clear roles. While this took us some time to define initially, over time we settled into more differentiated lead roles for individual program staff. Some staff take the lead on curriculum development, some on the logistics of managing the Science Fellows, and some on the research aspects of the project. While all project staff are welcome to provide input and are available to help problem solve for any aspect of the program, having clear lead people for various program activities has improved our efficiency.

Ad-hoc meeting as needed. In addition to our major meetings once or twice a month, subgroups meet frequently for a shorter period of time to address specific project needs (e.g., preparation for professional development, preparation of materials bins, summer planning, etc.).

Frequent communication. Program staff e-mail one another frequently, and respond promptly to each other's e-mails. This is especially important since for most project staff  Teach to Learn is only a small part of their overall job responsibilities. All staff maintain a commitment to prioritize collaboration and communication for this project.

Alignment of Teach to Learn goals with institutional goals. Independent of Teach to Learn, each of the three institutions have goals that are supported by the project: Williams College's emphasis on service learning and civic engagement, MCLA's long-term focus on improving STEM education and offering opportunities for education majors, and North Adams Public Schools' focus on improving science teaching and learning and aligning curriculum to the Next Generation Science Standards.

Conflict resolution. All team members have learned to identify sources of conflict and address conflict immediately.  Whether inter-institutional or interpersonal, our external evaluator noted that all team members described "the importance of each partner and individual listening to each other to understand the reasons the conflict exists and to come to a successful, mutually satisfactory resolution to the conflict" as significant for the overall success of the project.
Program Staffing
There are eight main staff members who do the bulk of the work associated with this project. Only two are supported (½ time each) by grant funds. The other staff members are employed by their respective institutions in various roles and devote part of their efforts to the Teach to Learn project.
College Liaisons - We have one liaison from MCLA and one from Williams College who each work roughly half time.
Lindley Wells: Education Outreach Consultant, Williams College (lew1@williams.edu)
Leslie Rule: Project Supervisor, Teach to Learn, MCLA  (leslie.rule@mcla.edu)
MCLA Science Education Faculty - Two faculty from the science education department  help manage the program at their institution, recruit Science Fellows through science and education courses, and work on program research.
Nick Stroud: Assistant Professor of Science Education (N.Stroud@mcla.edu)
Chris Himes: Assistant Professor of Science Education (C.Himes@mcla.edu)
Williams College Center for Learning in Action staff - Two employees from the Center are involved in the project.  One participates mainly in the research end of the project (see Section X) and the other oversees and works in a capacity similar to the College Liaison.
Jennifer Swoap: Director of Elementary Outreach (Jennifer.C.Swoap@williams.edu)
Molly Polk: North Adams Coordinator Williams Elementary Outreach (Molly.Polk@williams.edu)
North Adams Public School Administrators - The Chief Curriculum Officer and the Science Curriculum Coordinator both contribute to the project, recruiting Classroom Teachers, overseeing the development of instructional units, and working on program research.

Jean Bacon: Administrator for Teaching and Learning (jbacon@napsk12.org)
Lindsay Osterhoudt: Science Coordinator (losterhoudt@napsk12.org)

All program staff are involved in the planning and delivery of the professional development for Science Fellows and Classroom Teachers.