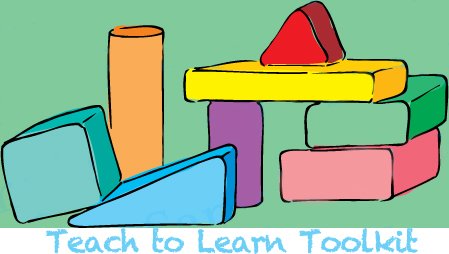 ---
Section IV - Logistics
School Year Science Teaching Component
Matching Science Fellows and Classroom Teachers
The logistics of finding a time that works for both Science Fellows and Classroom Teachers can be challenging. To facilitate the process the North Adams Public Schools staff collect all the possible two-hour blocks each of the Classroom Teacher participants has available. They create a google spreadsheet which is then shared with the College Liaisons.
Once the available times for the Classroom Teachers have been identified, the liaisons then compare those times to the available times of the Science Fellows. After careful consideration regarding optimal teaching teams, trying to place new students with returning students, and being conscious of scheduling conflicts,  the liaisons place the Science Fellows into the classrooms. Efforts are made to place Science Fellows with partners and teachers they have worked with in the past.
During the hiring process it is made clear to Science Fellows that placement is not guaranteed due to the complexities of scheduling. If the liaisons are unable to place a Science Fellow in a given semester, the student is encouraged to reapply the following semester. Ideally all Classroom Teachers work with two Science Fellows but we have had instances where we are only able to place one Science Fellow with a Classroom Teacher.  We try to avoid this scenario if possible.
Security
All Science Fellows must be complete a criminal records checks (CORI) before being allowed to work in the schools. There is a volunteer coordinator for the public schools that handles this process. Building secretaries are also authorized to accept CORI paperwork. The College Liaisons work directly with the school system's' volunteer coordinator to ensure that the Science Fellows come with the correct identification and complete the CORI paperwork before their first session in the classroom.
Paying College Students
Both colleges pay students on a biweekly basis. Students are responsible for logging the hours they spend teaching, preparing, and developing their lessons each week. On average students log 2-5 hours per week. The hours logged by students are reviewed and approved by the staff at the corresponding college. Students are also compensated for any professional development, orientation, or programmatic events they attend.
Transportation
Transportation is an important part of the project. Williams College students are transported by hired drivers, student drivers, the T2L College Liaison, public transportation, and personal vehicles. There is a large amount of coordination to ensure the students get where they need to go at a specific time each week.  MCLA differs in that it has "commuter" students, so many of the students have their own cars. In addition, one of the elementary schools is within easy walking distance of MCLA, simplifying transportation management.

Collaborative Time
Time for the undergraduate Science Fellows and Classroom Teachers to collaborate, debrief their teaching experience, and plan for the next lesson are critical to building an effective partnership in the classroom. The documents below help provide structure for this collaborative time. Classroom Teachers are expected to complete and submit a lesson feedback form for to the North Adams District staff members. These are critical in supporting a robust curriculum revision process (see Section V Curriculum below) At the beginning of each semester (fall and spring), we include a two hour planning session for Science Fellows and Classroom Teachers to plan out at least the first few lessons they will teach.
Files:  
Managing Materials
Materials management is an enormous part of this project, without the utmost care and attention to materials this program would not function properly. At the beginning of this program Williams College took the lead on this aspect of the program, during year two North Adams now deals with all the materials and material management as part of their long term plan to develop a science materials management system to better support science instruction in the district.
Each unit that is taught has an accompanying materials bin which needs to be stocked and created prior to the beginning of the unit. Generally each Classroom Teacher receives his/her own bin to work with during the semester.  Some larger items (ie. microscopes, large lights, fans) are shared across classrooms within a school building.
North Adams has hired a materials manager whose role is to order and purchase materials, empty, stock, and manage materials from semester to semester. Hiring the materials manager was a great help to the rest of the project staff who previously managed materials. It is important to note that having one person who focuses solely on materials is one reason for the project's success.
Summer Curriculum Development Program
Compensation and Housing
In addition to receiving a $3600 stipend ($10/hour for a 40 hour week for 9 weeks), William College is able to provide low cost room and board for the Science Fellows during the summer that is open to students from both of the colleges. This greatly facilitates the ability of students from beyond the local areas to participate in the summer Science Fellow program.
Classroom Teachers received a stipend of about $900 during year one for an estimated 30 hours of work. In year two, we have decided to hire fewer teachers and pay $2500 for about 80 hours of work. We believe more concentrated teacher input will lead to better integration of Common Core science literacy standards into the units, as well as more polished units by the end of the summer that require less final editing and polish by T2L program staff before they are ready for publication.
Location and Daily Schedule
The daily work of the Science Fellows takes place at Williams College. T2L has a dedicated space for the summer with adequate access to technology, copiers, video equipment, etc. Science Fellows are also free to find their own space on campus to work for parts of their days, but they know that the North Adams Public Schools Science Coordinator, who oversees the summer curriculum development work,  will always be available in the central workspace should they have questions.
As noted above, having this on-site adult supervision, a program component we added in year two, greatly increased the quality and quantity of work produced. Each day begins and ends with a full group meeting in which Science Fellows  review what was accomplished that day, set goals for the next day, and use each other and the North Adams Science Coordinator as resources to share ideas and receive formative feedback on their work.
In year one, we required the Science Fellows and their Classroom Teacher advisors to meet 5-6 times during their 9-week stint. However, during year two we are going to require twice weekly meetings of two hours (four hours per week) to develop closer collaboration and a higher investment among the Classroom Teachers.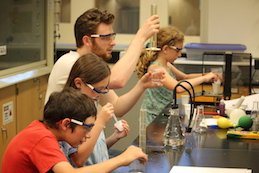 Informal Education Opportunities
The Science Fellows also have the to opportunity to teach during the summer. Williams College has a summer science lab for 5th graders, and the Science Fellows spend one week teaching in that camp under the guidance of the high school science teachers and college faculty who run it.

They also have the opportunity to test out the lessons they are devising in the North Adams Public Schools Summer Science Camp for students in grades 1 to 5. Science Fellows have found this program component particularly helpful, and they may or may not have had any experience teaching science to elementary students of various ages prior to becoming summer Science Fellows developing curriculum.