Passport to College
It's never too early to start planning for college. The Passport to Educational Success lays out milestones from early childhood through grade 5 that will get children off to the right start.
The Berkshire Compact's Passport to College lays out milestones from grades 6 through 12 that lead students along the path toward higher education. The Passport raises students aspirations for their future and is aimed at making higher education accessible to everyone. Students are encouraged to check off milestones toward higher education as they are achieved.
Copies of the Passport to College and the Passport to Educational Success are available to schools and families upon request.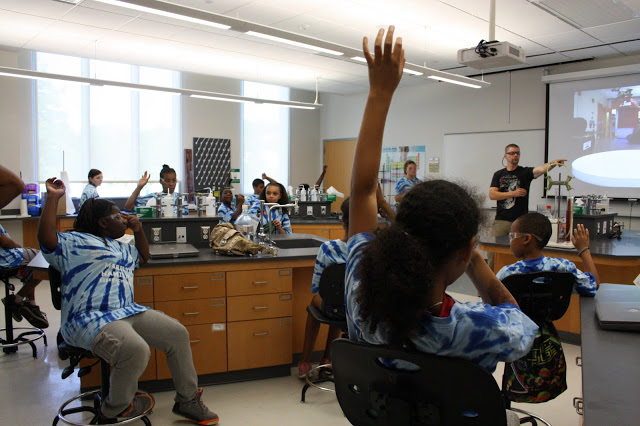 Campers from the Marilyn Hamilton Sports & Literacy Program in Pittsfield received Passports to College after their visit to MCLA on July 20, 2015.