North County Eighth Grade Career Fair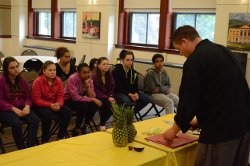 Each spring, MCLA welcomes approximately 400 eighth graders to campus to learn about future career possibilities from Berkshire County professionals.  Students from Drury High School, Hoosac Valley High School, Mt. Greylock Regional High School, Clarksburg Elementary, Abbott Elementary and Berkshire Arts and Technology School choose two workshops from an array of 18 to 20 engaging, interactive experiences.
View the Berkshire Eagle's photos from the 2016 career fair here.
---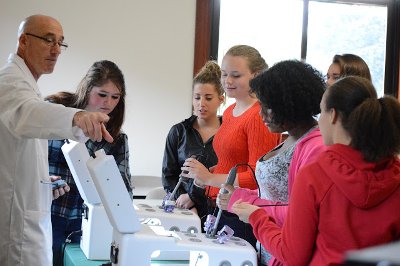 Comments from students who have attended the fair include:
"It was inspiring. I know that I can be what I want to be; all I have to do is set my mind to it."
"It helped me decide what I want to do when I get out of high school."
"I liked knowing that there are so many options open to us and finding out about the different paths I can take."
"I enjoyed listening to the speakers' stories about how they achieved where they are today."