Supplemental Instruction (SI)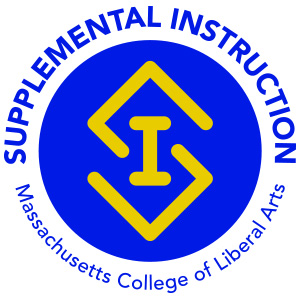 What is SI?
Supplemental Instruction (SI) sessions are peer-facilitated, structured study sessions designed to help students in challenging "gateway" courses. In SI, students learn from experienced peers who have been successful in that subject and are recommended by a professor.
Why Attend SI?
— Find answers to your questions about difficult course material or problems
— Test preparation and review
— Gain strong study skills
— Get to know other students in your major and learn with friends!
— Engage in active learning
— Carve out set study times in your busy schedule
What Courses are Supported by SI this Semester?
Introduction to Biology - BIOL 150, MWF 10.00-10.50 – Prof. Hamaoui
Introduction to Chemistry I - CHEM 150, MWF 1.00-1.50 and MWF 2.00-2.50 – Prof. Dehner
Organic Chemistry I – CHEM 201, MWF 8.00-8.50 – Prof. Harris
Introduction to Statistics – MATH 232, MWF 10.00-10.50 and MWF 1.00-1.50 – Prof. Kiley
General Physics I – PHYS 131, MWF 12.00-12.50 – Prof. Kebra Ward
Who is the SI Leader for my class?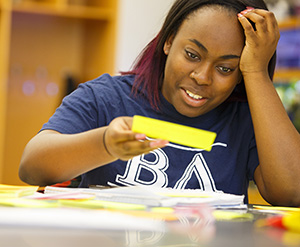 The student SI Leader for your class will make an announcement about SI and SI meeting times. Your professor can also help you with information about Supplemental Instruction. 
When are SI sessions?
Check with the SI Leader for your class or look for the flyers around campus with the SI schedule. Or call CSSE at 413.662.5314.
Do I have to attend SI?
No, attending SI is completely voluntary. Then again, what do you have to lose?
How often should I attend SI? Do I have to attend the whole session?
Regular attendance at SI is linked to greater mastery of course material and higher course grades. It's better if you can attend the entire 50-minute session – but do feel free to attend even if you can only attend for part of the session.
Can I be an SI Leader?
Being an SI Leader is a great opportunity to learn valuable skills and help other MCLA students. It is also a paid, on-campus position ($11/hour for about 5 hours/week). SI Leaders regularly attend the supported course, work with the professor, participate in workshops, and facilitate weekly SI sessions.
You are eligible to be an SI Leader if you have at least a 2.5 overall GPA and have shown strong academic performance in the targeted course. Contact Catherine McKeen at catherine.mckeen@mcla.edu to find out more.