TRVL 300: Japan Travel Course
Spring 2020
March 12-23, 2020


Dr. Kailai Huang
Course Description: Get ready to challenge yourself to a travel experience that takes you through times, terrains, and tastes like no other! This high-impact travel course combines classroom learning with a 12-day trip to Japan from March 12-23, 2020 during the spring break. The theme of the course is the interplay between Japan's traditions and modernity. We will visit some of Japan's most famous places, including the cutting-edge metropolis Tokyo, the exquisite ancient capital Kyoto, and the evocative city of Hiroshima. Many sites are on the UNESCO World Heritage List.
Before the travel, weekly meetings will introduce students to the basic information about Japan's history, religion, culture, and society. Upon completing the course, students are expected to gain a deeper understanding of Japan's various blends of ancient traditions and cutting-edge modernity, to appreciate the distinct Japanese aesthetics, and to develop a new perspective on the challenges and advantages of globalization.
Travel Highlights
Visiting palaces, Buddhist temples, Shinto shrines, castle towns, gardens, and museums to be immersed in Japanese history, religion, and art.
Contemplating at Hiroshima's thought-provoking Peace Memorial Park.
Riding the high-speed Shinkansen "bullet" train to traverse the diverse landscape.
Visiting the Manga/Anime Museums to have a close encounter with Japan's exuberant pop culture.
Staying in a traditional Japanese ryokan inn to enjoy a full-fledged Japanese-style banquet.
Soaking in the Japanese onsen hot-spring to unwind and get familiar with traditional customs and etiquette.
Strolling through Kyoto's narrow alleys during the annual Hagashiyama Lantern Festival to experience the exquisite traditional culture and customs.
Previewing Tokyo as the host city of the 2020 Summer Olympics
(Window) shopping in Tokyo's enormous and glittering department stores to experience their unsurpassable varieties and courteous service.
Walking around in the mind-boggling Akihabara Electric Town in Tokyo to find all kinds of electronic devices and gadgets.
Dining on Japanese food to take in its variety and visual and culinary finesse.
Course Evaluation:
All students are required to establish a course e-portfolio and keep a journal during the trip. Students will be evaluated by their attendance to the weekly meetings prior to the trip, their behavior on the trip and the quality of their reflective final project based on their Japan experience. 
Course Cost: the estimated cost per person is $2,890 (subject to change due to the airfares and the exchange rate at the travel time). This cost includes:
round-trip international airfares to Japan and airport transportation.
a Japan Rail Pass that covers all train travels.
ground transportation (bus, subway, and train) on the days with scheduled activities.
all admissions based on our itinerary.
10 overnight stays, mainly in western-style budget hotels or traditional Japanese inns (sleeping on floor futon). Depending on lodging facilities, it can be two, three or four people sharing a room.
breakfast in most days and a full-fledged Japanese-style dinner banquet.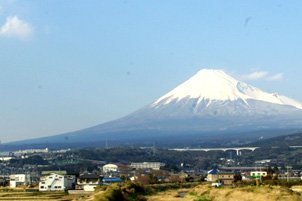 Not included: lunches and dinners (estimated daily food cost $15-20) and personal expenses.
Travel Course Scholarships and Financial Aid: MCLA offers a limited number of merit-based, partial travel scholarships to help qualified students with travel course costs. To learn more about the requirements and application deadlines, go to http://mcla.edu/Academics/undergraduate-experience/travelcourses/travelcoursescholarships/index
Students can find information about using financial aid for travel courses at Travel_Course_FinancialAidInformation_TipSheet.pdf
All interested students are required to contact Dr. Huang before enrollment. He will discuss with you to determine if this course is a good fit for you.
Payment Schedule:
First payment $200 by Friday, September 27, 2019
Second payment $900 by Friday, October 25, 2019
Third payment $1790 by Friday, February 14, 2020
All payments are due in the Bursar's Office
Fall 2019 Information Meetings:
5 pm on Tuesday, September 10 and Wednesday, September 11 in Bowman 205. 
Contact:
Dr. Kailai Huang, phone, 413-662-5426, email: kailai.huang@mcla.edu