TRVL 300: Mexico Travel Course
SPRING 2019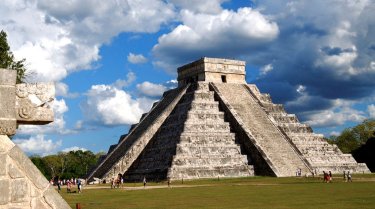 Travel dates: March 15-25, 2019
Dr. David Cupery
COURSE DESCRIPTION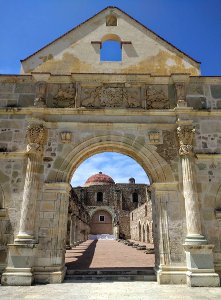 So close yet so far away and misunderstood. The U.S. and Mexico are united by history, trade and investment, immigration and nearly 2,000 miles of border. Yet most Americans know little more about our southern neighbor than the simple and, often, sensational news headlines. And, although, more U.S. citizens travel to Mexico than any other foreign country, few venture far outside the confines of their all-inclusive resort. If only they knew what they were missing. Thousands of years of well-preserved history of groups whose populations and technological advancements rivaled those of contemporaneous western Europe. Varied natural beauty that moves far beyond the well-known pristine beaches and includes biodiverse rainforests and soaring mountains. Rich and colorful colonial and post-colonial architecture. A diversity of flavors to rival most corners of the world. Modern and cosmopolitan city centers. Yes, Mexico has witnessed and continues to witness tragedy, mismanagement and want. However, this is just one angle of the country of 127 million.
With this in mind, Massachusetts College of Liberal Arts will offer a Mexico travel course during the spring semester of 2019. The course aims to help students develop a more complete and nuanced understanding of Mexico. This will be done through seven weeks of on-campus study of Mexican history, politics, socioeconomics and a week-and-a-half visit to three parts of the country, where students will experience the issues and society of study firsthand.
LEARNING OUTCOMES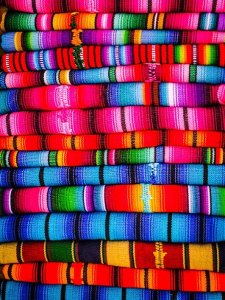 Students will familiarize themselves with unique cultures and contrasted their own values, opportunities and experiences with those of these groups.
Students will understand the historical evolution of Mexico, including the pre-colonial, colonial, early independence and recent periods.
Students will confront the variety of socioeconomic outcomes, challenges and opportunities characteristic of 21st century Mexico.
Students will situate the value of their travel within their larger college experience.
Students will share the insights gained during coursework and travel with their college community through poster presentations at the MCLA URC.
This is a 3-credit hour course and prior to and after the trip, students will meet weekly as a group with Professor David Cupery, the faculty leader of the trip, to study and discuss issues related to Mexican history, politics, culture and society. Students will have required readings and complete written assignments and presentations. During the trip, students will keep a journal addressing their experiences and daily reflection questions. After returning to MCLA, students will complete a project based on their knowledge of Mexico and their experiences in the country and present it at the MCLA Undergraduate Research Conference.
The class will also be cross-listed as an honors course, with honors students having a slightly larger and more extensive research and presentation component. 
GRADING AND EVALUATION
Students will be evaluated on the following: attendance at on-campus classes, participation in classroom and on-site discussions, quizzes, in-class presentations, travel journals, written reflections, and a final project. Students' behavior during the travel portion of the course will also play a large role in their final grade.
Mexico City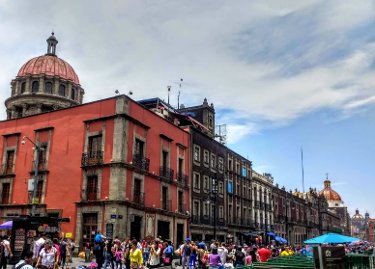 Mexico's capital has it all. One of the world's largest urban centers, it is the country's cultural, economic and political center, making it unsurprising that the locals often refer to it simply as 'Mexico'. During our three nights in Mexico City we'll visit a couple of great museums, take in the art, architecture and history of the historic center, and sample plenty of tasty food. We'll also experience a night of lucha libre, the country's second most popular 'sport', climb the pyramids of neighboring Teotihuacan and visit Latin America's most important Catholic shrine, The Basilica of our Lady of Guadalupe.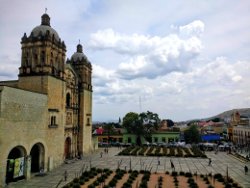 Oaxaca
Located in Mexico's far south, Oaxaca is known for its strong indigenous influence, beautiful colonial architecture, picturesque setting in the mountains, and culinary excellence (have you tried mole!?). In addition to wandering the city's historic center and sampling a variety of delicious food, we'll use our three days in Oaxaca tovisit local Zapotec ruins and a 16th-century convent, encounter a variety of local markets and artisans and soak in the natural beauty of the surrounding area. 

Merida and the Yucatan Peninsula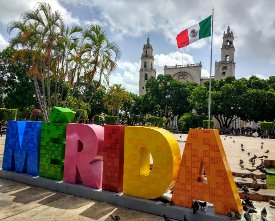 The Yucatan Peninsula has a distinctly Caribbean feel and its own unique cultural and natural charms. For our four nights in the Yucatan, we'll use capital city of Merida as our base. We'll still get to wander Merida's excellent museums and picturesque plazas and churches and take in the city's great live music and culinary scene. However, the real draw is getting outside of the city to the peninsula's excellent Mayan ruins and colonial sites (haciendas, convents, etc) and rich natural beauty. We'll make sure to head back with some sun and relaxation by visiting a beach and natural biosphere and swimming in a few cenotes, beautiful and refreshing freshwater, underground pools. 
< TOP >
Cost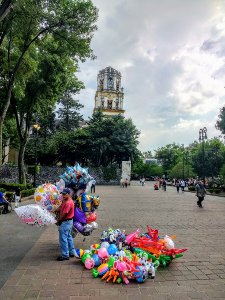 The cost of this trip is $1,500 per student. This fee includes the following:
All transportation between North Adams and Mexico, including van travel to and from the airport and international airfare between New England/New York and Mexico.
All transportation within and between cities while in Mexico, including airfare between Mexico City and Oaxaca and Oaxaca and Merida and a private, air-conditioned bus for day tours outside of Mexico City, Oaxaca and Merida.
10 nights in modern, comfortable, conveniently-located and secure hotel rooms with 2-4 students per room. 
All breakfasts and at least one other meal per day.
Local guides, entrance fees and entertainment
Travel health insurance
Basically, after paying the $1,500, participants could go to Mexico with no more than $50 of spending money. The cost of this trip will bepaid in four installments between the end of September, 2018 and the end of January, 2019.
Some scholarship support is available. Click here for more info. 
Getting around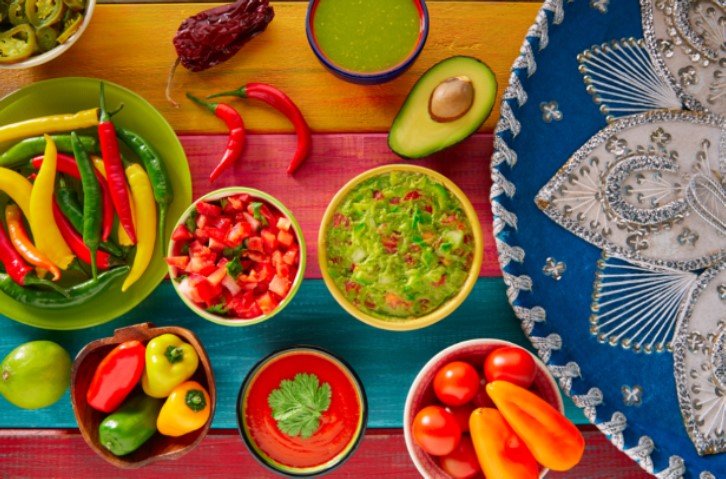 We will use comfortable, air-conditioned transportation between cities and take taxis or other local transport for some of the longer-distance journeys within Mexico City or Merida. But, it is worth noting that the trip will feature loads – 5-10 miles/day – of walking. The major perk of all of this walking is you get to see a lot more of Mexican life up close. As we passed markets, schools, parks, apartment blocks and businesses we will see and hear people going about their daily lives.
Food
Great care has been taken to choose restaurants that combine authenticity, variety and ambiance with service and offerings that are accessible to vegetarians and non-Spanish speakers. We'll quickly see that Mexican food is much more than Tex-Mex.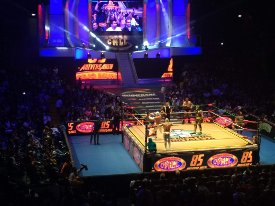 Day 1/March 15th: The majority of this day will be spent traveling, first to a local airport, then flight(s) to Mexico City, and finally a ground transfer to our hotel. But, save some energy as we'll hit the ground running, heading to a guided tour at the National Anthropology Museum (one of the best in the world) to gain some context for our upcoming visit to various indigenous ruin sites. We'll then head to our first group dinner before taking in a truly Mexican spectacle: the masked athletes of Mexico's second most popular sport: lucha libre. We'll cheer, jeer, laugh and cringe along with several thousand Mexicans before calling it a night.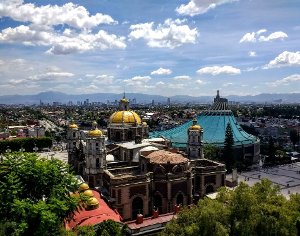 Day 2/March 16th: After a hearty breakfast at our hotel we will hop on a bus for a private, guided tour with two principle stops. First, we'll head to the massive ruin complex of Teotihuacan, an hour outside of Mexico City. Established around the time of Christ, Teotihuacan was, at its zenith, one of the largest cities of the world and was occupied by various pre-colonial civilizations. We'll climb the Pyramid of the Sun - the highest climbable ancient pyramid in the world and admire the impressive architectural and artistic developments. After lunch in a nearby village, our next stop will be the Basilica of our Lady of Guadalupe, Latin America's most important Catholic shrine. We'll learn about its significance, observe the faithful and see how the original basilica has begun to sink into the swampy Mexico City soil. We'll finish the day with a classy, sit down dinner at a restaurant in the chic Roma district. Students are on their own after dinner.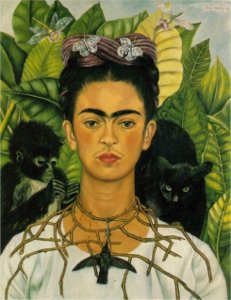 Day 3/March 17th: Today we'll explore two different parts of the capital on foot. But, first we'll hop on Mexico City's metro system to get to the leafy and cosmopolitan Coyoacan neighborhood. Our principal draw to the neighborhood is the house and museum of renowned Mexican artists Frida Kahlo and Diego Rivera. After our visit to the museum, students will have free time to explore local plazas and church, grab food at the local market and, if interested, check out the home where Russian revolutionary Leon Trotsky lived when he was assassinated by henchman of Joseph Stalin. Next, we'll take the metro up to the historic center of the city. There, we'll marvel at the size of the Zocalo. Mexico's principal plaza is the third largest in the world and is ringed by the highest offices of the government and the national cathedral. We'll visit the cathedral, take in the art and exhibits of a couple of excellent museums and people watch in downtown parks before grabbing a group dinner and making our way back to the hotel. Students are on their own after dinner.
Day 4/March 18th: We'll say goodbye to Mexico City and take a short flight to Oaxaca. After settling in the hotel, the group will do a walking tour of the cities many markets, plazas and churches. After getting our bearings, we'll have our first chance as a group to sample Oaxacan cuisine! Students will be on their own the rest of the evening to wander the city.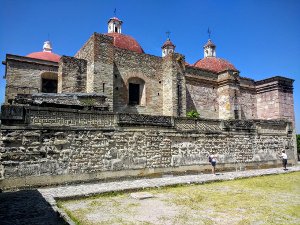 Day 5/March 19th: After our hotel breakfast, we'll board a tour bus and explore the surrounding area. We'll start with a quick stop to see the world's thickest tree in the cute village of Tule. Next, we'll visit the Teotitlan del Valle, where we'll learn about how many of the small town's residents make their living as weavers. For our third stop, we'll tour the Zapotec ruin site Mitla, known for its beautiful artistic details. After lunch, it is on to hiking and soaking in the natural hot springs at the picturesque Hierve  el Agua. Before heading back to Oaxaca, we'll stop at a Mezcal plantation and distillery to learn about how tequila's smokier, earthier cousin is made. Back in Oaxaca, we'll toast to a full, successful day over a group dinner. Students will once again have the evening on their own to explore, people watch, journal or let the family know how they are doing.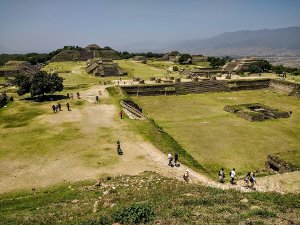 Day 6/March 20th: We'll start our day on a mountain top. Monte Alban was the preeminent Zapotec city during the first 500 years of the common era and is the region's most significant archaeological site. With pyramids and plazas surrounded by mountain and valley views it is an enchanting place. Our next stop is the 16th-century Dominican monastery, where we'll learn about early Catholic efforts to convert the indigenous population and snap photos of this crumbling yet incredibly-photogenic structure. Our afternoon will be spent visiting artisan collectives in the nearby villages. We'll learn about the tradition and work that goes into alebrijes, carved and painted wooden sculptures of animals and other fantastic creatures, and the barro negro pottery of San Bartolo Coyotepec. And, you guessed it. We'll wrap up another successful day with a group dinner before everyone enjoys one last evening taking in the Oaxacan sites and sounds. 
Day 7/March 21st: Mainly a travel day. But, as our flight out of Oaxaca most likely won't leave until midday, we'll plan to spend the morning at the bustling Zaachila market, where we'll soak in the sites, sounds, smells and flavors and learn about the informality that dominates the Mexican economy. We'll head straight from Zaachila to the Oaxaca airport to fly to Merida with a connection back in Mexico City. In Merida, after settling into our hotel, we'll do a quick walking tour to get our bearings, ending up at the new stylish and succulent outdoor food market, Mercado 60.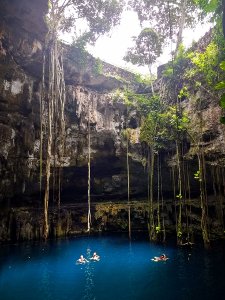 Day 8/March 22nd: We'll get an early start for a day full of history and fun. There are a couple options for this day and students will have a chance to weigh in on what exactly we do. But, we'll start the day by arriving early at one of the Yucatan's two primary archaeological sites. Chichen Itza is better known; in 2007 it was named one of the new seven wonders of the world and it is home to the iconic pyramid shown at the top of this page. But, Uxmal is closer to Merida, has far fewer tourists and fewer structures roped off with an almost-as-impressive array of structures and art. Our morning guided visit to one of these sites will be followed by lunch and then a visit to a cenote, a beautiful fully or partially-underground, freshwater pool where we will soak away the tropical heat. Our other stop of the day will be either at a local hacienda (large plantation), where we'll learn about the boom years of the Yucatan and the tragic treatment of the local indigenous laborers or the picturesque and massive monastery in the quaint town of Izamal. So, this day is a bit up in the air. But, whatever the case, it is bound to memorable! And, no surprise, wherever we go we'll end up back together for a tasty group dinner, this time at Yucatecan specialists, Chaya Maya.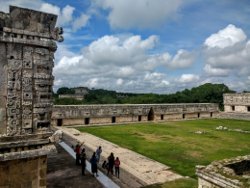 Day 9/March 23rd: Today we have a full day to explore much of what Merida has to offer. We'll start the morning with a walking tour of the historic center, making stops at government buildings and small museums to learn about the city's origins and evolution and take in its impressive mural collection. After a lunch break, the group will visit the recently-inaugurated Palace of Mexican Music to learn about the country's rich and varied musical traditions. Students will have the rest of the afternoon on their own, with several suggested possibilities, including artisan markets, art museums, and the large, new Gran Museo del Mundo Maya. We'll circle back together for a late dinner and music/folklore show at Merida's Noche Mexicana.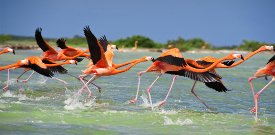 Day 10/March 24th: By this time we'll have traveled far and spent lots of time on the go. Your feet may be tired and you may want to take it easy. But, you certainly won't want to head back to the cold, gray weather of the Berkshires. The solution? Head to the beach! But, to add some educational value we won't be going to just any beach. We'll spend the day at Celestun, an hour west of Merida and home to a wealth of wildlife, including one of the Western Hemisphere's largest flamingo colonies. During the morning, we'll do a guided, boat tour of the biosphere. We'll follow that up with an afternoon at the beach where you can dive in the waves, walk the shoreline or just relax in the sand. You'll have the evening to yourself in Merida for last minute gift/souvenir shopping or some final exploration, people watching or, if you're feeling a little adventurous, salsa dancing:)
Day 11/March 25th: We'll travel together to Merida's international airport and begin our journey back to MCLA via flights and van travel.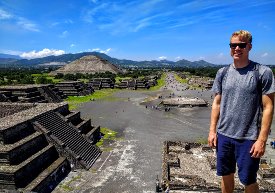 FACULTY LEADER: Dr. David Cupery, Assistant Professor of Political Science. Professor Cupery -shown here at the Teotihuacan archaelogical site - has spent over 3.5 years in Latin America and has been to over 40 countries in all corners of the globe. He has visited all travel course destinations and is fluent in Spanish. In 2017, he brought an MCLA group of 16 to Peru, with visits to Machu Picchu, Lake Titicaca and much more. Click here for more information on the Peru travel course. In 2018, he led an MCLA group of 14 to Cuba, visiting Havana, Trinidad, Santa Clara, Cienfuegos and the Bay of Pigs while learning about the island's political and economic systems and relations with the US. Click here for more information on the Cuba travel course.
WHAT PAST PARTICIPANTS HAVE TO SAY ABOUT PROFESSOR CUPERY'S TRAVEL COURSES
"The Mexico travel-course was the highlight of my MCLA experience. Being exposed to a country that is so close in proximity yet so vastly different was a great learning experience. I think that my trip to Mexico allowed me to see Mexico differently, it was an eye-opening experience. The trip encompassed various regions of Mexico so were able to try tons of new foods, sight-see, and learn about Mexico's rich history. I think that everyone should go on a travel course during their time at MCLA, and I recommend going to Mexico with Professor Cupery."
~Bryan Vega, Mexico 2019, class of 2019
"Professor Cupery's travel course to Mexico was all around incredible. He did an excellent job of planning a wide range of activities that allowed us to experience so many different aspects of Mexican culture, as well as giving us free time to relax and explore on our own. We were able to see a mix some amazing famous tourist destinations, as well as getting to see and engage with some less known and more authentic elements of Mexico's culture. This trip was also extremely affordable, especially considering the amount and quality of activities. It was really an amazing and unforgettable trip with memories to last a lifetime."
~Isabelle Crawford, Mexico 2019, class of 2021
"The Mexico Travel Course with Professor Cupery was an experience of a lifetime. The trip was a balance of experiencing the country's history and culture, while learning about the local regions we visited. We were able to visit so many breathtaking locations, and get a taste of what life is like in Mexico. Professor Cupery worked hard to make sure this trip was worth every penny, and with jam packed days of incredible visits to ruins, villages, and even the beach, this course allowed for students of any major to connect what we had learned in classes to the experiences we had in Mexico."
~Teresa Leahy, Mexico 2019, class of 2019
"Professor Cupery's travel course to Cuba was by far the most memorable and impactful experience of my time as an undergraduate student. Pulling from all aspects of the liberal arts, we first studied and then experienced the art, history, culture, economics, and the authentic day-to-day lives of the Cuban people we stayed with. Professor Cupery ensured that the trip was safe and exciting, while encouraging us to be both mindful of our surroundings and allowing us to explore and tailor our free time to our individual interests. This trip was a life-changing, mind-expanding experience that I would recommend for anyone!"
~Henry Ayles, Cuba 2018, class of 2018
"Going to Cuba with professor Cupery was a life changing experience. The trip struck the perfect balance between learning about the history of Cuba and experiencing the culture firsthand. Every day we had new unforgettable experiences, whether it was attending a lecture from a Cuban University Professor or snorkeling by the Bay of Pigs. Professor Cupery's planning made the wildly new experiences feel fun and comfortable. I would highly recommend a trip with Professor Cupery to anyone who wants to experience the history and culture of a foreign country."
~Sam Payne, Cuba 2018, class of 2018
"Prof. Cupery's Cuba travel course was well-planned, thoughtful, and fun. The classes leading up to traveling in March were packed full of information that complemented things we learned in Cuba. Prof. Cupery fits so much into 11 days of travel but I was rarely overwhelmed and always excited for what was next. If you have never traveled before or if you are a well seasoned traveler, there is something that you will love with this travel course. Prof. Cupery plans everything efficiently, looking for savings where he can and getting the best value for his students. Based on my exceptional experience in Cuba, I highly recommend going to Mexico with him."
~Victoria Munoz, Cuba 2018, class of 2019 
"Traveling to Cuba with Professor Cupery's class was one of the best decisions I have ever made in my life. Professor Cupery made learning about the history, art, culture, and economics of Cuba fun through this unforgettable course. Each day was packed with places to go, things to do, and people to learn from. We had the opportunity to stay with locals, a chance to explore the streets of Havana, go dancing in Trinidad, swim near the Bay of Pigs, and speak with University Professors, artists, private business owners, and so much more. This course was developed to not only be incredibly educational, but also fun and enriching. If you're looking for a life changing experience I would highly recommend taking a travel course with Professor Cupery."
~Cassandra Lavoie, Cuba 2018, Class of 2018
"I've gone on travel courses before, but my trip to Peru with Professor Cupery was the best. He ensured we experienced and learned as much as we could, while still providing time for us to relax or explore independently. I also loved how he planned it so we weren't just tourists, but really allowed us to immerse ourselves in the culture by attending local events and markets. All around, I wouldn't trade the experience for anything."
~Samantha Giffen, Peru 2017, class of 2018
"Traveling abroad with Professor David Cupery was one of the greatest experiences I have had the joy of embarking on. From his knowledge of the cultures, his strong interpersonal skills, to his well-thought out and detailed itinerary you're sure to enjoy every step of the trip and learn a great deal about a culture very different from our own."
~Anthony Corbett, Peru 2017, class of 2018
"Traveling abroad with Prof. Cupery will be the most memorable three credits you've ever earned. Prof. Cupery is well-organized and meticulous in planning his trips, so you'll experience beautiful and electrifying destinations in a way that won't keep your mom awake at night. In the classroom portion he'll impart you with interesting and important information about the country. Then all you have to do is pack your bag, make some room in your camera, and have a bon voyage."
~Anika Pommers-Dear, Peru 2017, class of 2017
"Professor Cupery's Peru travel course was exciting, well-balanced, and efficiently planned from start to finish. I felt completely safe under his supervision. His ability to communicate with locals and the depth of experience he has traveling in South America make him the perfect person to run a travel course like this. I had an amazing time in Peru and wish I could join the Cuba course as well!"
~Diana Faulkner, Peru 2017, class of 2017
For more information, please contact: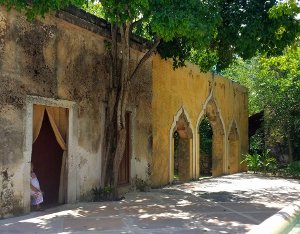 Dr. David Cupery
Department of History, Political Science and Public Policy
Massachusetts College of Liberal Arts
375 Church Street
North Adams, MA 01247
Phone: 413-662-5493
Email: D.Cupery@mcla.edu