Internships in Political Science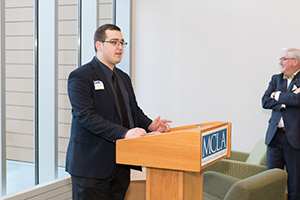 A policy, political, or legal internship is a requirement for all Political Science majors at MCLA. What can a political or policy related internship do for you?
Develop leadership skills in your chosen area of politics and public service.
Provide you with concrete skills you can apply in your future job.
Build your resume by gaining work experience.
Establish important professional networks.
Provide observations and insights for research projects.
Help identify your career path and inform your course selections in subsequent semesters.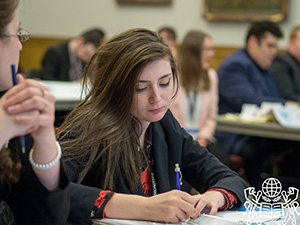 Students can work with their faculty advisor and the Internship Center to find a placement near the college or find a summer internship site that is close to home.
Internships vary from 3-15 credits. Each credit hour requires 45 hours on-site and most students complete a 3 credit internship (135 hours). During the semester that is about 10-12 hours a week or during the summer you can complete the hours in a more compressed time from if you work 30-40 hours a week.
Your faculty sponsor will work with your on-site supervisor to oversee your responsibilities and development. During the internship you will complete reflective journal assignments and after the internship is finished, a final project requires you to summarize your duties, experiences, and what you learned. 
To learn more about internship opportunities and how to apply, visit the Career Services web site or contact Professor David Cupery.