Program Details
Political Science Major Description and Requirements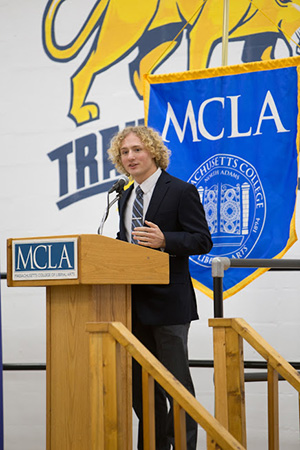 This major combines the study of government and the political process with an academic and practical understanding of the creation and implementation of public policies. This unique program offers an interdisciplinary approach to the study of governments, politics, and policy at local, state, national, and international levels.
Total Credits for a Major in Political Science: 46
Required Foundation Courses
US Government (POSC 201)
Comparative Government (POSC 202)
Political Science Research & Methods (POSC 210)
Choose two from the following:

Modern World Civilization (HIST 104)
United State History to 1877 (HIST 113)
United States History after 1877 (HIST 114)
Upper Level Requirements (7 credits)
Seminar in Political Science (POSC 401)
Internship in Political Science (POSC 540)
Career and ePortfolio Workshop (POSC 450; 1 credit hour)
Electives (24 credits required)—choose from:

Area 1 (minimum 3 credits required)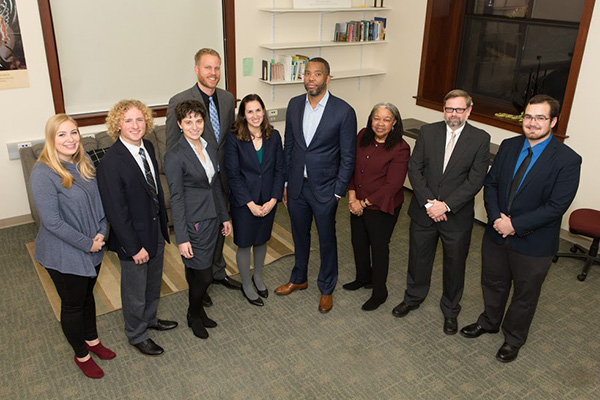 Politics & News Media in America (POSC 300)
Campaigns and Elections (POSC 302)
Constitutional Law (POSC 304)
State and Local Politics (POSC 307)
Women in Politics (POSC 308)
American Political Institutions (POSC 313)
Topics in US Political Science (POSC 315)
Political Psychology (POSC 323)
Inequality & Social Policy (POSC 340/SOWK 340)
Area 2 (minimum 6 credits required)
Topics in Global Political Science (POSC 316)
Latin American Politics and Society (POSC 330)
Politics of War & Conflict (POSC 333)
Political Economy (POSC 343)
Model United Nations (POSC 345)
Area 3 (maximum 6 credits allowed for major credit)
Teaching Assistantship in Political Science (POSC 510)
Directed Independent Study (POSC 500)
Internship in Political Science (POSC 540; in addition to required 3-credit internship)
Macroeconomics (ECON 141)
Introduction to Statistics (MATH 232)
Politics & Environmental Policy (ENVI 310)
Environmental Law (ENVI 340)
Social & Political Philosophy (PHIL 360)
Political Science Minor Requirements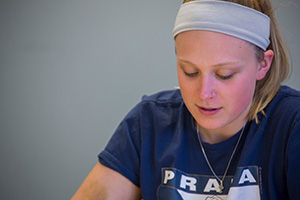 The Political Science minor lets you study a variety of political institutions and processes. The minor enhances the chosen major for those interested in careers in law, government, public service, journalism, or business. For a History major adding a minor in Political Science, POSC 201 and POSC 202 can count toward the minor requirements, but the remaining four electives must be different from the courses used to fulfill the History major requirements.
Total credit hours required for Political Science Minor: 18
Required Courses:
US Government (POSC 201)
Comparative Government (POSC 202)
Electives* (12 credits) choose from:
Political Science Research & Methods (POSC 210)
Politics & The News Media (POSC 300)
Campaigns and Elections (POSC 302)
Constitutional Law (POSC 304)
State and Local Politics (POSC 307)
Women in Politics (POSC 308)
American Political Institutions (POSC 313)
Topics in US Political Science (POSC 315)
Topics in Global Political Science (POSC 316)
American Political Behavior (POSC 323)
Latin American Politics and Society (POSC 330)
Politics of War & Conflict (POSC 333)
Inequality & Social Policy (POSC 340/SOWK 340)
Political Economy (POSC 343)
Model United Nations (POSC 345)
Seminar in Political Science (POSC 401)
Directed Independent Study (POSC 500)
Internship in Political Science (POSC 540)
Social & Political Philosophy (PHIL 360)
Introduction to Statistics (MATH 232)
Politics & Environmental Policy (ENVI 310)
Environmental Law (ENVI 340)
Macroeconomics (ECON 141)
*a minimum of 9 of the 12 credits must be POSC denominated courses