Pi Sigma Alpha @ MCLA
Alpha Eta Kappa Chapter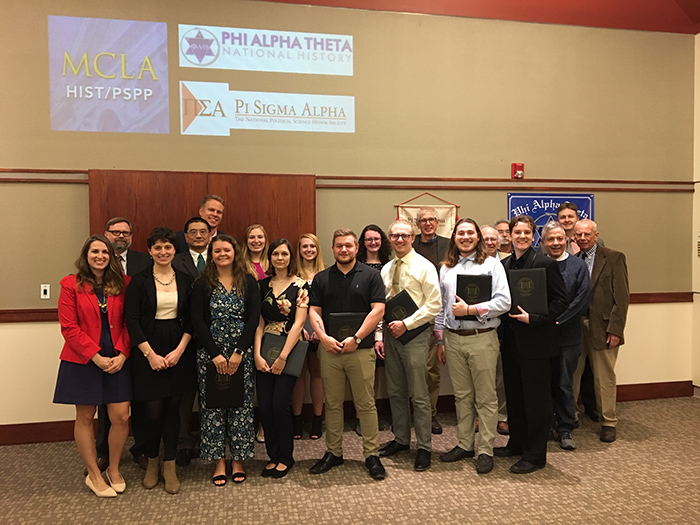 Pi Sigma Alpha (PSA) is the national political science honor society. MCLA's chapter, Alpha Eta Kappa, was established in 2011. Since its inception, PSA at MCLA has actively engaged members and the wider student body on political topics, and helped students get the most from their political science and public policy courses and program.  
Who is eligible?
Anyone who is a POSC major or minor with at least 10 credits of political science courses, 3 of which should be upper level.
Also necessary for eligibility is junior status (i.e., 60 credits overall).
Requirements?
Beyond eligibility, a student also needs at least a 3.2 GPA in POSC  courses, and a 3.0 GPA overall.