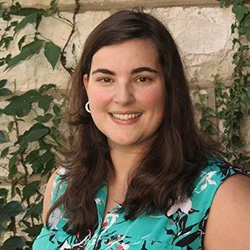 Dr. Sara Steele
Assistant Professor, Psychology 
About Me
Prior to MCLA, Dr. Steele was lecturing at Eastern Kentucky University. She loves teaching a variety of courses and meeting new students. She also likes to garden and watch The Office in her free time.
Research/Creative Interests
Dr. Steele's research focuses on exploring the relationship between technology and cognition. She is also interested in understanding sex differences in spatial cognition. Dr. Steele enjoys mentoring undergraduates in the research process and his happy to help students pursue their research interests.