Notable Speakers
We routinely welcome notable speakers to campus who meet with students and faculty, present to the community, and complement our academic mission.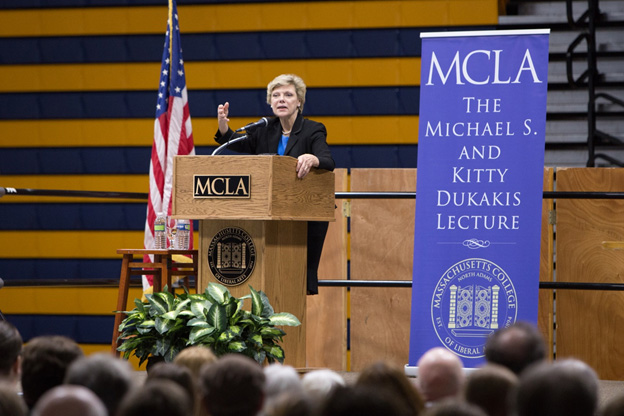 This lecture series presents in-depth discussions with some of the leading journalists of our time and is made possible through the generosity of the Hardman Family Endowment.
In 2008, MCLA announced the establishment of the Public Policy Lecture Series, making public policy forums an ongoing part of the College's long-term speaker offerings, in complement to MCLA's major in political science and public policy.  The series is made possible through the generosity of the Ruth Proud Charitable Trust.
This annual lecture series is named for Professor Lawrence H. Vadnais and is sponsored by the Vadnais Endowment.
This annual series seeks to provide a forum to better understand sources of world conflicts and explore paths to resolve them. It is coordinated by Political Science and Public Policy faculty and is made possible by the Boschen Peace and International Understanding Fund.
MCLA faculty are engaged in research and special projects.  Each semester select faculty present and discuss their scholarly activities at our "Brown Bag Lecture Series".
Every semester the Green Living Seminars center around a different topic, timely and relevant in current sustainability issues.