Faculty Learning Communities
Faculty learning communities are cross-disciplinary groups of 8-12 faculty that work collaboratively on yearlong projects related to teaching and learning broadly defined. The specific project topics and goals are determined by the FLC group members and are intended to result in further development of their pedagogical knowledge, advising practices, or scholarship.The CTL supports FLCs by providing a physical space for faculty to meet and collaborate and project mini-grants to support the FLC's projects.
MCLA's faculty learning communities conclude with a brown bag presentation of completed projects.
Fall 2019 - Spring 2020 FLCs
New Faculty FLC – This cohort-based group will include first-year faculty and be facilitated by the Faculty Professional Development Fellow. The group will meet twice a month. One meeting a month will include information and resources orienting faculty to college policies, procedures, and resources. During the second monthly meeting faculty will work collaboratively to identify and carry out projects related to issues pertinent to faculty who are new to the institution.
Mid-Career FLC – This cohort-based group will include interested post-tenure faculty. The group will meet about twice a month and work collaboratively to identify and carry out projects relevant to the interests and needs of mid-career faculty including, but not limited to, instructional and academic advising support, continuing scholarship, and service and administrative expectations.
Scholarship on Teaching and Learning (SoTL): High Impact Practices for Integrative Learning
– This topic-based group will include any interested faculty or instructional staff, however, faculty and staff who currently teach in MCLA's Core or intend to in the future are strongly encouraged to join. The goal of this FLC is to carry out projects related to the development and implementation of high impact practices that will support integrative learning within the Core, especially those that address issues of access and participation for ALANA and Pell students.
If you are interested in joining an FLC for the 2019-2020 academic year, please contact the CTL by September 20th, 2019.
Faculty Mentoring Network 
MCLA's mentoring program connects junior faculty in their first through fifth years to a cross-disciplinary network of 10 senior faculty mentors: two pedagogy mentors, two scholarship mentors, two academic advising mentors, two campus culture and service mentors, and two mentors for the tenure and promotion process.
Junior faculty interested in joining MCLA's mentoring network should contact the CTL by September 20th, 2019.
Faculty in their sixth year or later interested in serving as a mentor should contact the CTL by September 20th, 2019 and include a brief statement of their desired mentoring area and relevant qualifications. Mentor responsibilities are described below.
Mentor Responsibilities
Attending a mentor orientation.
Attending a mentoring network introduction meeting.
Developing and facilitating monthly Sips and Tips discussions with junior faculty.
Attending an end-of-year mentoring network gathering.
Teaching and Learning Speaker Series
The teaching and learning speaker series consists of two invited speakers, one in the fall and a second in the spring. Speakers are scholars and educators with expertise in current issues in higher education, established and emerging best-instructional practices, and evidence-based approaches to supporting student learning and engagement.
Fall 2019 - In collaboration with DEI the CTL will host Dr. Tracey Benson during the Day of Dialogue on November 7th. 
Spring 2020 - Dr. Jay Dolmage, April 10th (postponed until Fall 2020)
Suggestions for future speakers are welcome. Please submit your suggestions to the CTL.
Workshops
CTL workshops support faculty professional development across a broad range of areas: instruction and curriculum development, assessment, academic technology, advising, etc.
To learn more about upcoming workshops visit the CTL events calendar.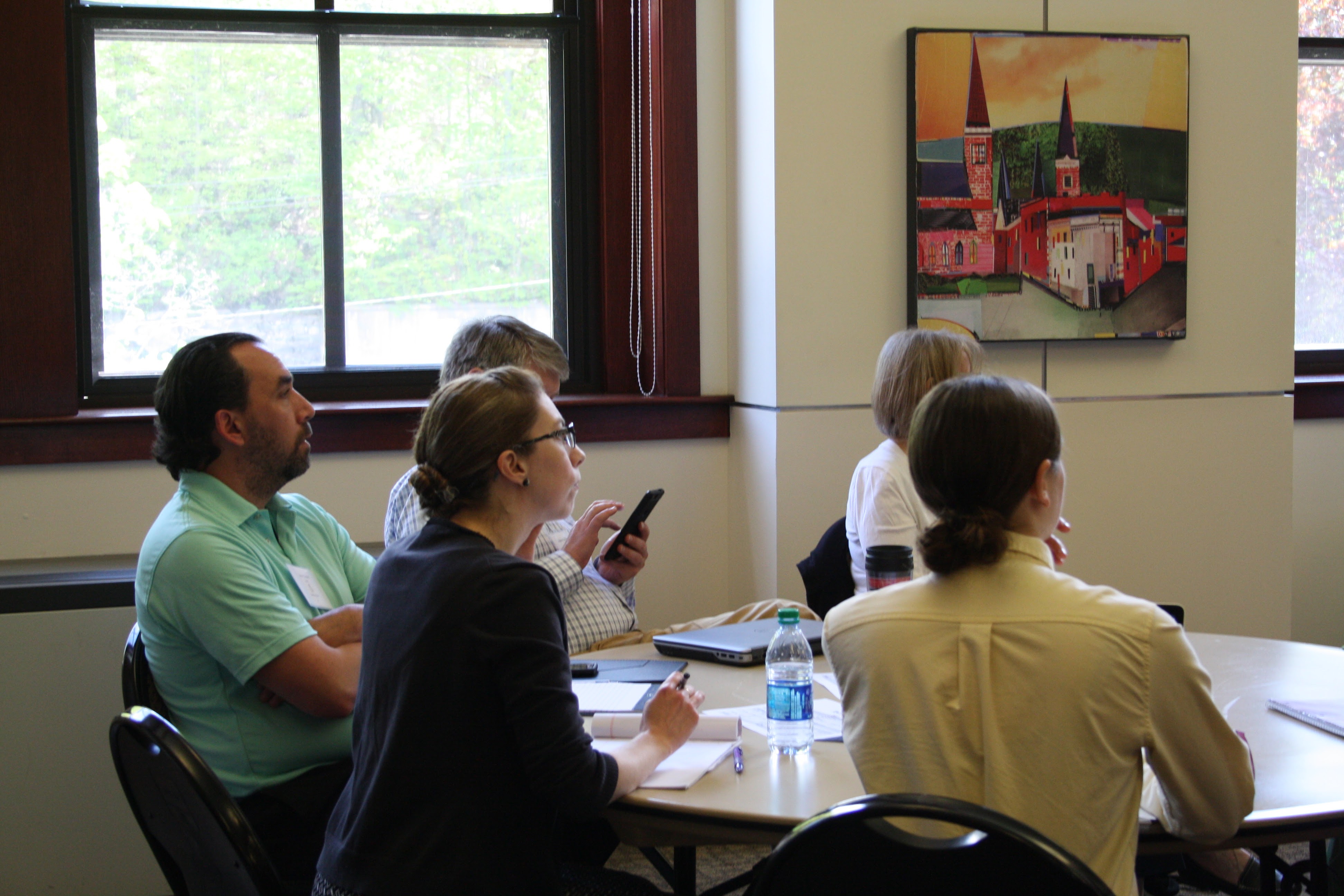 If you have a workshop idea or would like to collaborate with CTL on offering a faculty workshop, please contact the CTL.