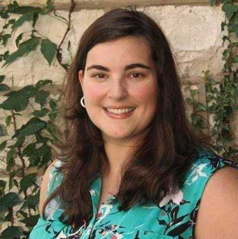 New Prof Shares Love of Psychology with Students
Dr. Sara Steele, who joined MCLA's Department of Psychology Fall 2018, discovered her love of teaching very early on in her doctoral training. "It is still hands down one of my favorite things to do. It lets me share my passion with students, while learning more and more about the growing field each day!" she said.
During the fall semester, along with a cognitive psychology course, she taught "Intro to Psychology" – the same course that led her to love psychology as an undergraduate. "I had a hard time knowing what I specifically liked about the subject until I enrolled in the upper level courses. I got involved with some research on campus and thought it was so exciting to study how the mind works," Steele said.
Read more
---
A manuscript describing a project conducted in the vivarium has been accepted for publication in the Journal of the Experimental Analysis of Behavior, my field's flagship journal. Recent graduates Amanda Hoag and Taylor Manning will receive acknowledgements for their assistance with data collection.
Byrne, T., & Poling, A. (2017).  Behavioral effects of delayed timeouts. Journal of the Experimental Analysis of Behavior.
Read about Research, Internships & Careers, and Internship Placements.
---
As a Psychology major, you are encouraged to:

Expand on classroom experience by conducting, writing about, and presenting research under faculty direction.
---
Why MCLA is Different
Working with faculty members who are published scholars, you have opportunities to co-author professional articles and give presentations at regional and national psychology meetings. You are encouraged to participate in MCLA's annual undergraduate research conference and to join the student-run Psychology Society, which sponsors field trips, activities, and presentations. In addition, you can join other students who have received recognition and funding from the national Psi Chi organization. The MCLA chapter of the Psi Chi International Honor Society in Psychology was installed in December 2002 under the leadership of Dr. Peggy Brooks.
Through a cooperative program with the New England Center for Children, a premier treatment and research center for autism spectrum disorders, you can spend a semester working directly with children under the close supervision of Center personnel. Our Behavior Analysis minor satisfies the coursework required for certification as a board certified associate behavior analyst.