Gallery 51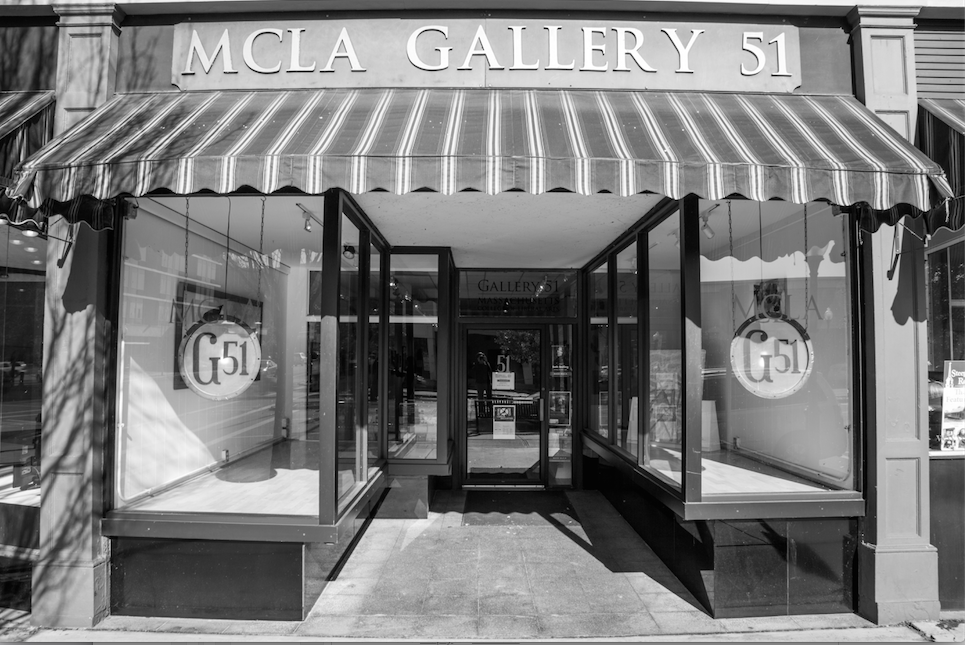 For the safety and security of the our students, staff and the community, new protocols have been put into place. In accordance, Gallery 51 is temporarily closed to the public due to the COVID-19 situation. We will keep you posted with updates as information becomes available.
* * *
51 Main St. North Adams MA
Closed Mondays
Tuesday, Wednesday & Friday, 12-4; Thursday 12-8; Saturday and Sunday, 10-2
By Appointment: Call (413)662-5320 OR Email: gallery51@gmail.com
MCLA Gallery 51, run by the Massachusetts College of Liberal Arts since 2005, exhibits work from a wide range of emerging to mid-career contemporary artists to the greater Berkshire community. The gallery hosts ten exhibitions each year and countless events and happenings. Staffed by mostly student workers, MCLA Gallery 51 provides students with hands-on experience in the day-to-day operations of a gallery. MCLA Gallery 51 is a project of MCLA's Berkshire Cultural Resource Center.
MCLA Gallery 51 can be found in downtown North Adams, along with a host of other great arts destinations (check out downstreetart.org for more info)


For Directions:
View Larger Map